Attorney Meghan Teigen Selected as a Member of the Special Needs Alliance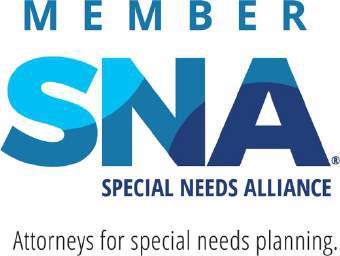 Johnson Teigen, LLC announces that Attorney Meghan M. Teigen has been selected as a member of the Special Needs Alliance (SNA).  Membership in the SNA is selective and by invitation only.  Attorney Teigen is one of just five SNA member attorneys in Wisconsin–two of which are attorneys with Johnson Teigen.
The Special Needs Alliance is a national, non-profit collective of many of America's leading disability and public benefits attorneys.  The SNA's mission is to maintain a professional organization of attorneys skilled in the complex areas of public entitlements, estate, trust, and tax planning, and legal issues involving individuals with physical and cognitive disabilities.